7 the most beautiful coastal resorts of Cambodia
Most of the hotel or coastal resort in Cambodia can be foud in Sihanouk ville, because there is an
attractive

places and has the potential for tourists. Because that province is rich by beautiful beach and regional resorts where are the favorite of tourists.
Bellow are
very attractive and popular
resorts in Sihanouk ville.
1.
Sokha Beach Resort
A beautiful resort and the best in the country, located in Sihanouk ville.
There have improved by very beautiful garden in front of the beach. There are also widen room with the most attractive style and design accompanied with beautiful view and atmosphere that is a very interesting for tourists.
2.
Reef Resort
It is a beautiful

Resort and hotel in Sihanouk ville where there are 9 big rooms and 4 family rooms and a flat is along with a large swimming pool surrounded.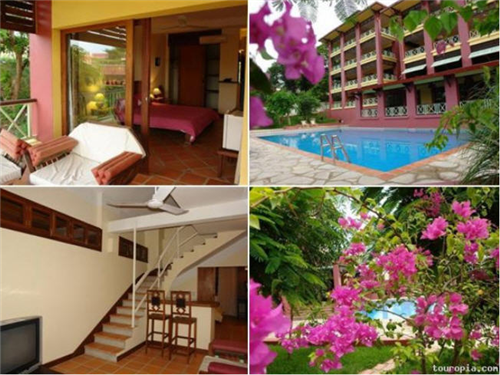 3.
New island resort (Thmey island)
It is the most attractive place for national and international tourists who wish to have holiday relaxing and sightseeing for two or three days.
The resort opened in December 2010, which is located in the Ream National Park.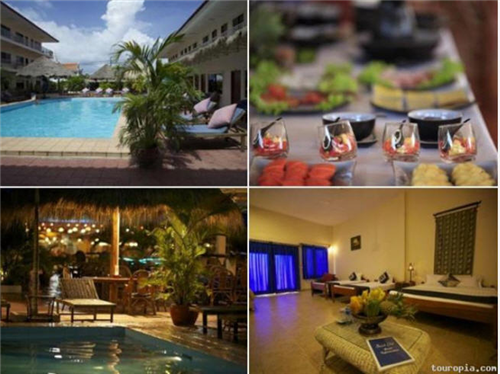 4.
Independence Resort Hotel & Spa
This resort began construction in 1962 and ended in 1963.
It was expected that a 4-star hotel is located in Sihanouk ville, because of its luxury accommodation with modern equipment in the rooms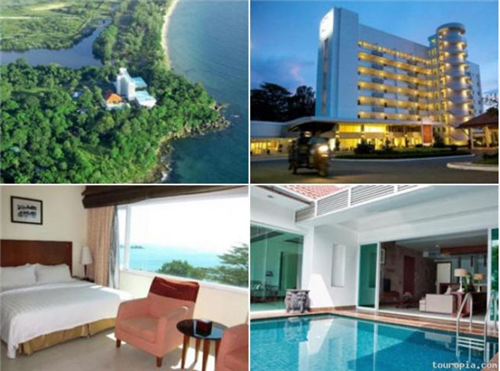 5.
Beach Club Resort
It is the most beautiful Resorts in Ochheuteal beach of Sihanouk ville.
All rooms in the resort areas have swimming pool and fine furniture, which is equipped with modern facilities and a special service for guests.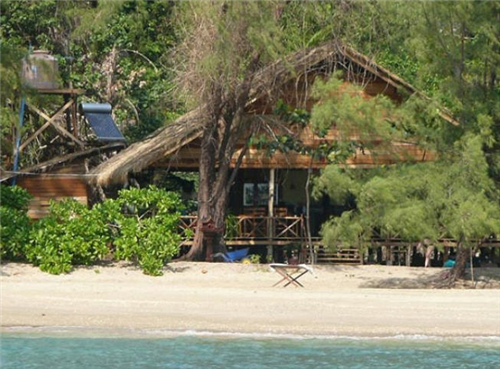 6.
La Reserve Hotel
It is regarded as a beautiful resort, which is located near the center of the city of Sihanouk ville.
The hotel was established in 2006 with 16 rooms.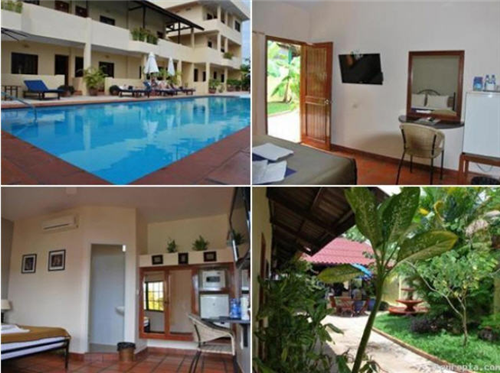 7.
Calm guesthouse
It is a very comfortable and the most beautiful place for national and international tourists, because there is really a pure environment and beautiful scenery and excellent service for guests who visit there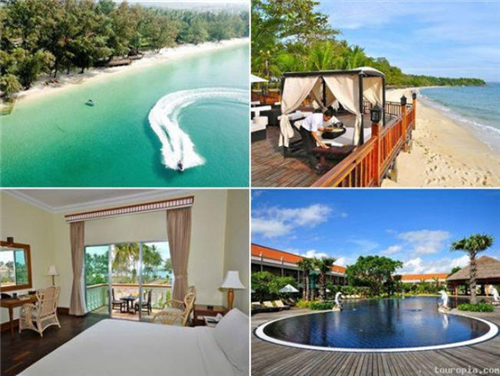 Source: Camnews